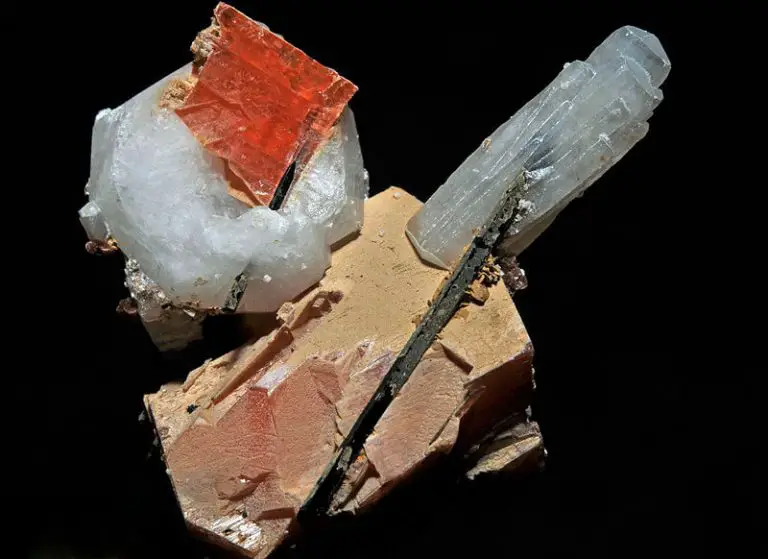 WHAT ARE MINERALS ?
Minerals are vital to the human race. They make up much of our planet, and are mined to supply us with many of the things around us, from cars to computers, to sheets of glass.
Simply speaking, minerals are considered to be the building blocks of rocks, and on Earth, there are over 5000 varieties of minerals that come in a wide variety of colors, shapes, sizes, textures, and all sorts of different physical characteristics.
To be considered a mineral, the mineral must meet five specifications.
(1) The mineral must exist as a solid state.
(2) The mineral must be naturally occurring on Earth, not man made.
(3) The mineral must be inorganic (not living or made from living things).
(4) The mineral must have a fixed chemical formula, made of specific elements.
(5) The mineral must have specific atomic arrangement.
Around 90% of the Earth's crust is made of minerals, composed largely of silicone, oxygen, aluminum, iron, calcium, sodium, potassium, and magnesium.
Other common minerals include, gold, copper, sulfur, platinum, salt, diamond, clay, fluorite, garnet, silica sand, silver, and talc.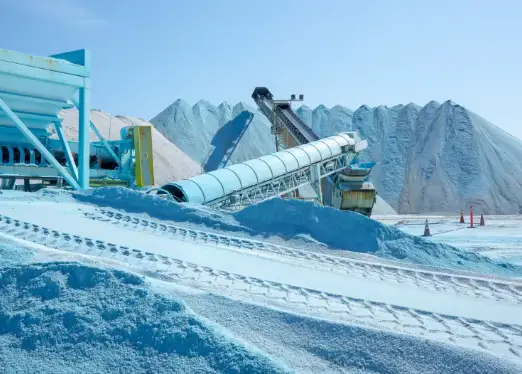 The value of all these minerals is immense, and rocks are mined to extract these minerals. The rocks that holds the minerals is known as the Ore. Some Ores are near the surface, while others are deep underground.
Your body also contains more than 60 minerals, of which 9 of these are essential for life. These minerals, such as sodium, chloride, potassium, and calcium help your body grow, develop, and stay healthy.
EXAMPLES OF WHAT SOME MINERALS ARE USED FOR !!!
CLAY = BOOK – PENCILS – POTTERY
GARNET = SANDPAPER – JEWELRY – GLASS
SILICA SAND = GLASS – CERAMIC PRODUCTS – CAR TIRES
TALC = TALCUM POWDER – PAINT – CERAMICS
SULFUR = PAPER – CAMERA FILMS – MATCHES
QUARTZ = COMPUTERS – WATCH BATTERIES – RADIOS
SILVER = CAMERAS – TELEPHONES – PICTURE FRAMES
FLUORITE = CERAMICS – WATER – TOOTHPASTE
LIMESTONE = CONCRETE – BOOKS – CLEANING PRODUCTS
IRON = MICROWAVES – TELEVISIONS – WATER FAUCETS
COPPER = COINS – JEWELRY – WIRES AND CABLES
ALUMINUM = CARS – AIRPLANES – COMPUTERS
SHORT MINERAL FACTS !!!
Minerals make up Earth's rocks, sands, and soils.
The Earth is made up of thousands of different minerals.
Minerals can be divided into two groups, silicates and non-silicates. Silicates minerals contain both silicon and oxygen, the two most abundant elements in the earth's crust, while non-silicates are very common as well.
More than 90% of minerals belong to the silicate group.
The only requirement for being a non-silicate is that the molecular structure cannot contain silicon.
Scientist who study minerals are called mineralogists.
Some minerals are unique, rare, and pretty. These are called gemstones. The gemstones are mostly used in the making of jewelry.
The most rare and prized gemstones are ruby, diamond, emerald, and sapphire.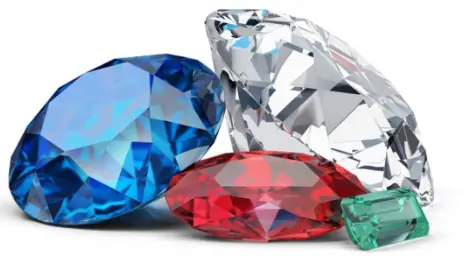 Raw gemstones are cut and polished before they are used.
Diamonds are mostly used for jewelry, and since they are the strongest and hardest mineral in the world, they are also used in drills and saws for cutting.
Diamond comes from the Greek word "adamas," which means "invincible."
Crystals are hard, glassy-looking objects made of minerals.
As molten rock cools, crystals are formed from the minerals. If the rock cools slowly, large crystals grow, and if it cools quickly, small crystals grow.
Molten rock, below the earth's surface is called magma, and at the earth's surface it becomes lava.
There are seven different characteristics used to label minerals. They are hardness, luster, color, streak, density, fracture, and crystal form.
A mobile phone is made using numerous different minerals, which are found from different mines around the world.
The construction industry is the largest user of mineral products.