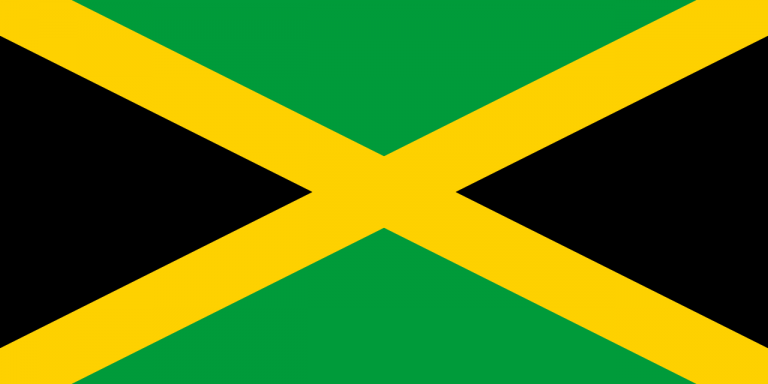 Jamaica is an island nation in the Caribbean and belongs to the North American continent. It is part of the chain of Caribbean islands called the Greater Antilles, along with Cuba, Hispaniola and Puerto Rico.
The island of Jamaica is dominated by mountains, rainforests and reef-lined beaches. The capital, Kingston, is the largest city and is located in the south-eastern part of the island. Kingston was founded after an earthquake destroyed much of the original capital, Port Royal, in 1692.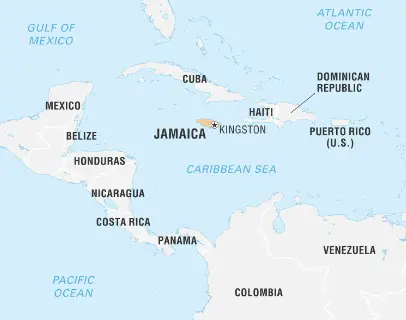 SHORT FACTS ON JAMAICA !!!
OFFICIAL NAME = JAMAICA

NATIONALITY = JAMAICAN(S)

LOCATION = CARIBBEAN SEA

CAPITAL = KINGSTON

MAJOR CITIES = SPANISH TOWN, PORTMORE AND KINGSTON

CONTINENT = NORTH AMERICA

OFFICIAL LANGUAGE = ENGLISH (JAMAICAN CREOLE)

POPULATION = 2,898,677 MILLION

CURRENCY = JAMAICAN DOLLAR

AREA = 10,992 SQ KM (4,240 SQ MILES)

CLIMATE = TROPICAL

HIGHEST POINT = BLUE MOUNTAIN PEAK 2256 KM (7402 FT)

MAJOR MOUNTAINS = DOLPHIN HEAD, JOHN CROW AND BLUE MOUNTAINS

MAJOR RIVERS = BLACK RIVER, RIO GRANDE AND MARTHA BRAE 

CALLING CODE = DIAL 011+876+PHONE NUMBER

RELIGION = MAINLY CHRISTIAN (PROTESTANT)

INDEPENDENCE = AUGUST 6TH, 1962 (FROM UNITED KINGDOM)

NATIONAL HOLIDAY = INDEPENDENCE DAY: AUGUST 6TH

GOVERNMENT = PARLIAMENTARY DEMOCRACY

NATIONAL SPORT = CRICKET (ATHLETICS AND FOOTBALL)

MAJOR INDUSTRIES = TOURISM, MINING, SUGAR, CEMENT AND TOBACCO

MAJOR RESOURCES = BAUXITE, AGRICULTURE AND TOURISM

AGRICULTURE = SUGAR, BANANAS, CITRUS, COCOA AND COCONUTS.
A BRIEF HISTORY OF JAMAICA !!!
The Arawak Indians (also called the Tainos) were the original inhabitants of the island. They led a quiet and peaceful life, living in villages ruled by tribal chiefs called caciques. They were completely unprepared for the horror that was to unfold by the Spanish conquest.
On May 4th, 1494, Christopher Columbus arrived on Jamaica's shores. By 1510, the Spanish had established settlements and enslaved the natives.
The slaves were mainly used to plant and harvest sugarcane, but most of them died from hardship and diseases that was brought over by the Europeans, to which they had little or no resistance.
With little or no natives left the Spanish shipped in thousands of African slaves to continue the grueling physical labor.
When an English fleet arrived in 1655, led by William Penn and General Robert Venables, the Spaniards freed their slaves and fled to the neighboring islands.
The freed slaves fled to the mountains and became known as the Maroons. They battled with the British for their rights to freedom and ownership of property. They eventually succeeded in 1740, when the British authorities recognized their rights.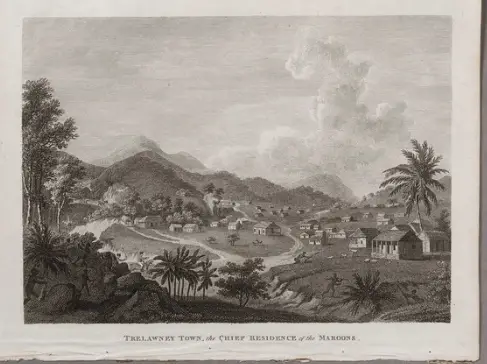 The late 1700's and early 1800's saw Jamaica become one of the largest slave markets in the Western Hemisphere. After many slave uprisings, thankfully slavery was finally abolished in 1838.
Jamaica finally gained their independence in 1962 from the British, although it still remains a member of the British Commonwealth and recognizes King Charles III as their head of state, despite the fact that they have their own prime minister and elected officials.
INTERESTING FACTS ON JAMAICA !!!
Jamaica lies about 145 kilometers south of Cuba, and 191 kilometers west of Haiti and the Dominican Republic.
It is the third largest island in the Caribbean Sea, after Cuba (largest) and Hispaniola (the nations of Haiti and the Dominican Republic).
Jamaica shares maritime borders with the Cayman Islands, Colombia, Cuba and Haiti.
Over half a million people live in Kingston, the capital, and it is the largest English speaking city in the Caribbean.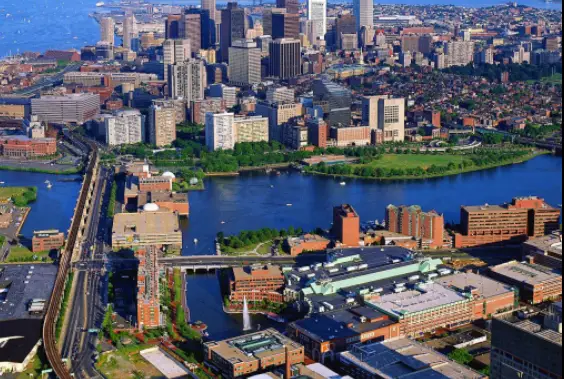 Jamaica is famous for its music and white sandy beaches.
Beach vacations and the culture are probably the main reasons Jamaica get so many tourists every year.
However, it has many more attractions for visitors, such as the white sands and crystal blue waters of doctor's cave beach in Montego Bay, swimming with the dolphins at Dolphin Cove, or visiting Bob Marley's museum in Kingston. That's just to start with.
Jamaica has many protected areas and ecosystems that are protected by law, including wetlands, rivers, coral reefs, caves, and rainforests.
Jamaica is approximately 235 km (146 miles) long and varies from 35 to 82 km (22 to 51 miles) wide.
Over half of Jamaica's economy comes from tourism, the rest is from agriculture, mining, and manufacturing.
The wonderful sea turtle in Jamaica is an endangered species, but nowadays conservationists in Jamaica has giving them the protection they need.
Other wonderful species of animals you might come across are the patoo, the mongoose, the manatee, lizards, frogs, and crocodiles.
Jamaica has 8 species of snake, but none of them are venomous.
Jamaica's forests support about 60 species of wild pines. They are very important because many small animals live in their leaves, like the wild pine crab, found only in Jamaica. They live in the water within the leaves.
Jamaica is also home to 579 species of ferns and 220 species of orchids.
Due to it's location, Jamaica is prone to Hurricanes.
When slavery was abolished in 1834, a quarter of a million slaves were freed in Jamaica.
Jamaica does have a lot of crime and poverty, but the government has stepped in to help enhance security. Jamaica is like most places, so one must use common sense and be aware of your surroundings and belongings.
You will find a lot of local people in Jamaica living in tiny shacks made from wood, bamboo, and corrugated iron.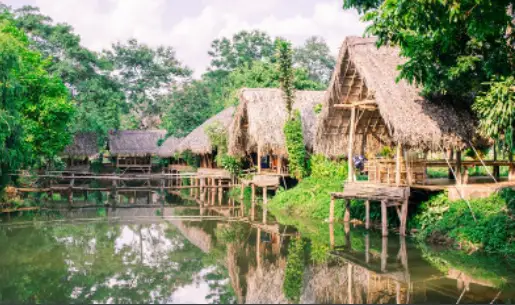 Back in the 1600's, the town of Port Royal in Jamaica was called the "wickedest city on Earth". The town was known to be full of pirates, swindlers, cutthroats, and slave traders.
Port Royal was also known as the "sunken city" because after a huge Earthquake in 1692, much of the town fell into the water and is still there today.
The literacy rate in Jamaica is 87%, and people can expect to live for 75 years.
Jamaican's drive on the left hand side of the road.
Ian Fleming, the writer of the James Bonds movies, built his dream home in Jamaica. He named it after one of his movies, "goldeneye".
Blue Mountain coffee, which can be found all around the world is made in Jamaica.
Rum is the national drink of Jamaica.
Ackee is the national fruit of Jamaica, and Ackee and Saltfish is the national dish. If you eat the Ackee fruit when it isn't ripe, it can cause sickness, which can lead to fits, coma, and even death.
Usain Bolt is the most famous Jamaican. Born in 1986, he is considered to be the fastest man in history. He holds the world record for the 100 and the 200 meters, and is the highest paid athlete in track and field history.
Other famous Jamaican's are Bob Marley, Shaggy, and Harry Belafonte.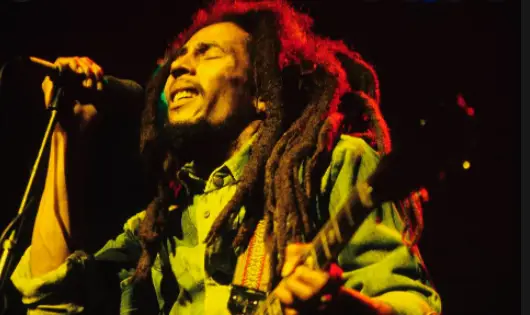 Hollywood made a movie about the Jamaican bobsleigh team after they became instant crowd favorites, when they first raced at the 1988 winter Olympics in Canada. It's called "cool running".
Some of the world's famous modern music has come from Jamaica, including ska, mento, rocksteady, and reggae.
If you don't cut or brush your hair, it tangles up into a hairstyle called "dreadlocks". This is very popular in Jamaica with folk who follow the Rastafarian religion.
Flight times : London – Montego Bay (9 hours 45 minutes) : New York – Montego Bay (3 hours 37 minutes) : Sydney – Montego Bay (21 hours 20 minutes).