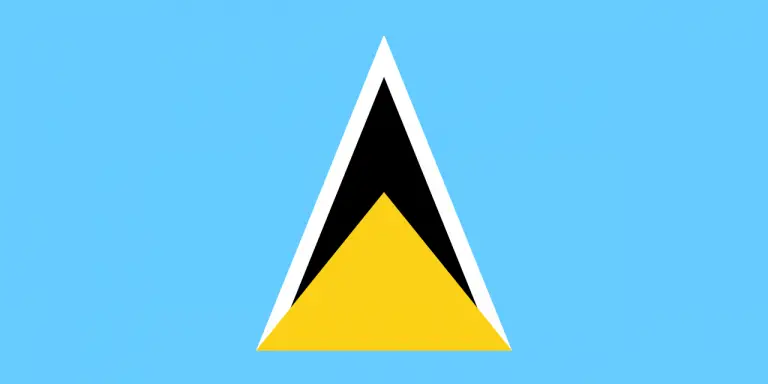 Saint Lucia is an island state, located in a region of the Americas called the Caribbean.
Saint Lucia became a federal state in 1967, although it still remains a member of the British Commonwealth.
They share maritime borders with Barbados, Martinique, Saint Vincent and the Grenadines, and Venezuela.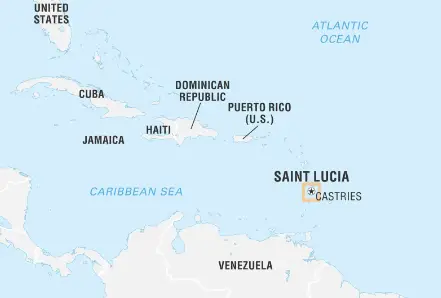 SHORT FACTS ON SAINT LUCIA !!!
OFFICIAL NAME = SAINT LUCIA

NATIONALITY = SAINT LUCIAN(S)

LOCATION = EASTERN CARIBBEAN SEA

CAPITAL = CASTRIES

CONTINENT = NORTH AMERICA

OFFICIAL LANGUAGE = ENGLISH

POPULATION = 180,203

CURRENCY = EAST CARIBBEAN DOLLARS

AREA = 616 SQ KM (238 SQ MILES)

HIGHEST POINT = MOUNT GIMIE, 950 METERS (3,120 FEET)

MAIN MOUNTAINS = GROS PITON, PETIT PITON AND MOUNT GIMIE

MAIN RIVER = ROSEAU RIVER

CLIMATE = TROPICAL CLIMATE

CALLING CODE = DIAL 011+758+PHONE NUMBER

DRIVES ON = LEFT HAND SIDE OF THE ROAD

TIME ZONE =  ATLANTIC STANDARD TIME (GMT-4 HOURS)

RELIGION = MAINLY CHRISTIAN

INDEPENDENCE = 22nd FEBRUARY, 1979 (FROM UNITED KINGDOM)

NATIONAL HOLIDAY = INDEPENDENCE DAY : 22nd FEBRUARY

GOVERNMENT = CONSTITUTIONAL MONARCHY

MONARCH = KING CHARLES III

POPULAR SPORT = CRICKET AND FOOTBALL

MAJOR INDUSTRIES = TOURISM AND BANKING

NATURAL RESOURCES = BANANA, PUMICE AND MINERAL SPRINGS

MAIN EXPORTS = CLOTHING, COCOA, BANANA AND COCONUT PRODUCTS

AGRICULTURE = BANANA, COCOA, COCONUT, CITRUS FRUITS AND LIVESTOCK
A BRIEF HISTORY OF SAINT LUCIA !!!
St. Lucia was first settled by Arawak Indians around 200 AD, and were displaced by the more aggressive Caribs in around 800 AD. They called the island "iouanalao" meaning "island of iguanas."
Christopher Columbus reported on seeing the island, but never landed on it's shores.
English settlers had two failed attempts to colonize the island in 1605 and then again in 1639, due to the hostility of the native Caribs. However in 1660, the French signed a treaty with the Caribs and settled on the island.
The French and the Caribs planted sugar cane on the island, using African slaves as laborers. Many of these died from deadly European diseases such as smallpox, measles or flu.
The English made further attempts to gain control, leading to English-French rivalry for the island that lasted for more than a century and a half.
By 1814, after a long series of prolonged battles, the English took possession, and Saint Lucia became a English colony.
In 1967, Saint Lucia became a federated state associated with the United Kingdom. This meant they had full responsibility for their own internal affairs, while the UK had responsibilities for their external affairs and defense.
This arrangement ended on February 22, 1979, when Saint Lucia achieved full independence, although the island shares King Charles III as its head of state and reigning constitutional monarch.
INTERESTING FACTS !!!
Saint Lucia was named after "Saint Lucy of Syracuse" by the French, the islands first settlers. It's the only country in the world named after a women.
Saint Lucia is a sovereign island nation, located in the eastern Caribbean Sea on the boundary with the Atlantic Ocean.
It shares maritime borders with Barbados, Martinique, Saint Vincent and the Grenadines, and Venezuela.
Saint Lucia is a small island. It is only 27 miles long and 14 miles wide.
The island is known as one of the most mountainous of the Caribbean islands, with its striking twin peaks of Gros Piton and Petit Piton on the southwestern coast. The highest peak is located in the South-central mountain range, called Mount Gimie. This rises to 958 meters (3,143 feet) above sea level.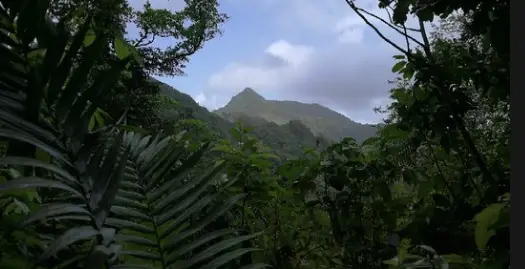 The island state is still very much alive with volcanic activity, unfortunately scientist reckon an eruption could happen in the next 100 years, that could wipe out most of Saint Lucia.
Around 75% of the island is covered in forest.
Saint Lucia is adorned with lush volcanic mountains, stunning landscapes, quaint villages, and pristine sugar sand beaches.
The Sulphur Springs is a very popular tourist attraction here. Until recently you could walk up to the bubbling tar pits. Today it is roped off, after someone fell in and got badly burned.
The capital of Saint Lucia is Castries, which is a port of call for cruise liners, with duty-free shopping near the harbor.
Tourism is vital to Saint Lucia's economy, with the largest number of tourists arriving by cruise ships.
The island has an exotic array of wildlife, like the Iguana, Agouti, Fer-de-lance, Manicou, Mongoose, St Lucia Whiptail and the Giant Boa Constrictor.
The national bird is the Jacquot (parrot). It can only be found here.
Nearby Pigeon Island, was at one time the home of pirate Jambe de Bois, also known as wooden leg. He and is accomplices used this as a base to raid passing ships.
With a small population, the island state has still managed to win two Nobel Prizes. Arthur Lewis for economics and Derek Walcott for literature.
Bananas overtook sugarcane in the 1960's as it's biggest cultivation.
Piton beer in Saint Lucia is called after its two mountain peaks, Gros Piton and Petit Piton. Although its brewed in Saint Lucia, the beer brand is owned by Heineken.
The Saint Lucia Jazz Festival gets jumping in May, with musicians and visitors from all over the world.
Saint Lucia's national dish consists of green banana and salt fish, or breadfruit and salt fish as an alternative.
Their national motto is "The Land, The People, The Light."
Saint Lucia is an anagram of "is a lunatic" and "is nautical."
The adult literacy rate in Saint Lucia is 90%, and the life expectancy is 75.9 years.
Residents of Carib descent can still be found on the Caribbean island nation of St. Lucia today.
Flying times from London/United Kingdom to Saint Lucia is around 9 hours. From New York/USA, it takes around 8 hours, and from Sydney/Australia, it will take around 21 hours.