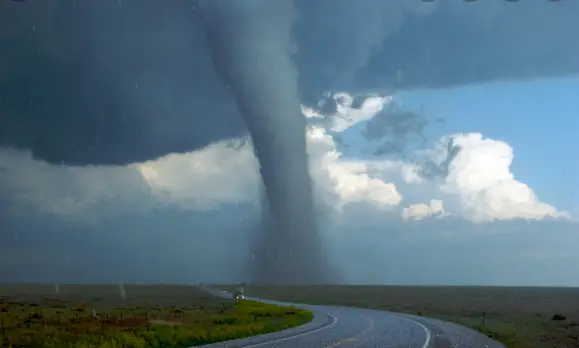 WHAT IS A TORNADO ?
Tornadoes (also known as twisters) are the most violent, powerful and wildest windstorms in the world. They might not be the biggest storms, but they have the most powerful winds.
Even though a tornadoes energy is confined to a small area, it's violent winds of up to 300 miles per hour are capable of tremendous destruction, and can destroy anything in it's path as it sweeps across the land.
Tornado winds are so powerful that they can destroy large buildings, uproot trees, and lift cars and trucks off the ground, and hurl them around like toys. Animals and people have even been carried through the air like dolls.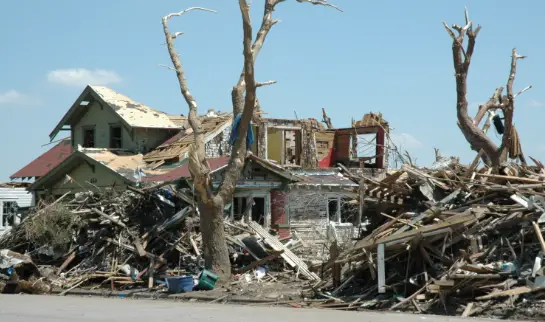 The damage path of a tornado can be anywhere between one mile wide to fifty miles long.
HOW DO TORNADOES FORM ?
Tornadoes usually form as part of a thunderstorm, though only a small portion of thunderstorms produce tornadoes.
They can happen anywhere on Earth, but the United States is the home of tornadoes, and on average they have about 1,200 every year, which is about 75% of the total tornadoes that happen on our planet every year.
Tornadoes mostly occur in the spring and summer, when warm air and cold air meet during a thunderstorm, which creates instability in the atmosphere.
Then with a change in wind direction and wind speed at high altitude, it can turn into a violent rotating column of air, that extends itself to the Earth's surface (vortex).
As this spins tightly down to the ground in a funnel shape cloud, accompanied with a lethal combination of swirling wind and power, we know have a tornado on our hands.
TYPES OF TORNADOES !!!
SUPERCELL –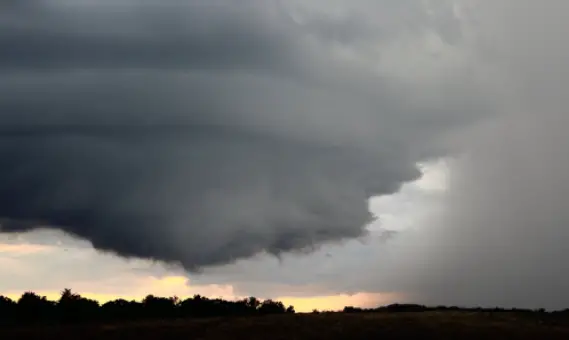 Tornadoes that come from a supercell thunderstorm are the most common, and can produce some of the largest and most violent tornadoes.
GUSTNADO –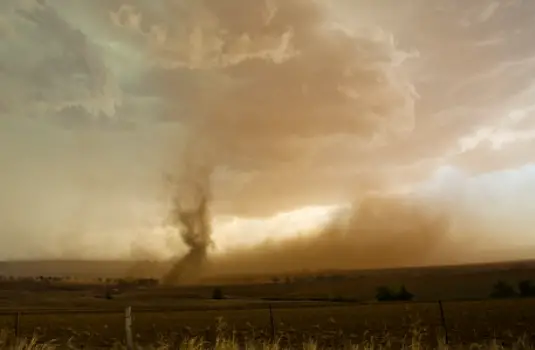 A small tornado which whirls of dust or debris near the ground, but has no condensation funnel.
LANDSPOUT

–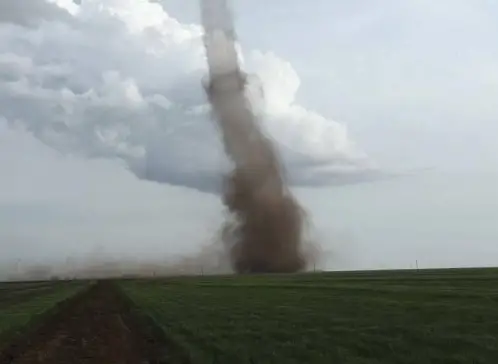 A tornado with a narrow rope-like condensation funnel, with no rotating updraft. It's spinning motion starts near the ground.
WATERSPOUT –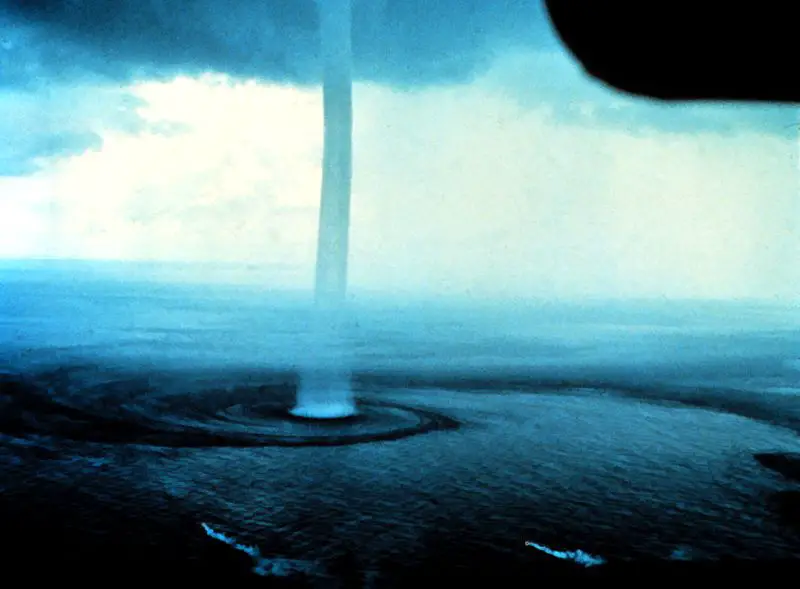 Similar to a landspout, except it forms only over water
MULTIPLE VORTEX –
A tornado that contains more than one swirling tube of air.
TORNADO CATEGORIES !!!
The Enhanced Fujita scale (EF) below, classifies tornadoes according to the damage it does.
| CATEGORY | WIND SPEED | DAMAGE |
| --- | --- | --- |
| EF-0 | 65-85 MPH | LIGHT |
| EF-1 | 86-110 MPH | MODERATE |
| EF-2 | 111-135 MPH | SIGNIFICANT |
| EF-3 | 136-165 MPH | SEVERE |
| EF-4 | 166-200 MPH | DEVASTATING |
| EF-5 | OVER 200 MPH | INCREDIBLE |
TORNADO SAFETY TIPS !!!
BEFORE A TORNADO –
Listen to the radio or television for the latest updates. Make sure you and your family all know where to go if a tornado threatens. Always have a first aid kit, along with enough food and water for at least 2-3 days.
DURING A TORNADO –
Go to your basement if you are lucky enough to have one. If not, take shelter in the smallest interior ground floor room, like a bathroom, closet or even under the stairs, and stay away from windows.
If you are outside, go to a ditch or low lying area and lie flat in it. Mobile homes offer no protection from a tornado, so get out straight away, the same goes for if you are in a car, get out and lie flat down and hope for the best.
AFTER A TORNADO –
Turn on the radio or television to get the latest emergency information if possible and stay indoors until it is safe to do so. Stay out of damaged buildings and watch out for downed electricity power lines. Give first aid if required and only use the telephone for emergency calls.
SHORT FACTS ABOUT TORNADOES !!!
The cloud that forms a deadly tornado is called a "supercell" cloud.
The fastest winds on Earth occur inside tornadoes.
EF-5 tornadoes can have wind gusts of over 322 km (200 miles) per hour.
The deadliest tornado on record happened in Bangladesh in 1989, killing 1,300 people.
For a vortex of wind to be classified as a tornado, it has got to touch the ground.
Most tornadoes last only a couple of minutes. The most nasty ones can last more than one hour.
The after effects caused by a tornado can be devastating. The stretch of damage done could be one mile wide and up to fifty miles long.
A tornado would normally appear transparent, but that's until it starts to pick up dust and mud from the ground on its travels.
Some people actually chase tornadoes. They follow them to take photos or videos. They are called STORM CHASERS and they study the tornadoes to find out more about them.
The widest tornado ever recorded was 4.2 km (2.6 miles) wide.
The USA Great Plains region has been called "Tornado Alley".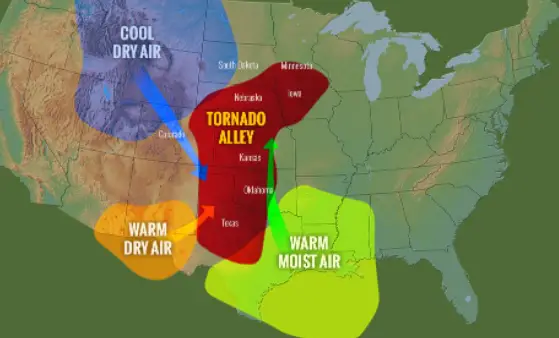 The fastest tornado winds ever reached was 512 km (318 miles) per hour.
A tornado can travel a distance of up to 480 km (298 miles).
A tornado that hit El Reno, Oklahoma, in 2013, was approximately 4.2 km (2.6 miles) wide. This is the widest tornado on record.
Most tornadoes in the northern hemisphere rotate anticlockwise and in the southern hemisphere, they rotate clockwise.
Even up to today, scientists and researchers are still trying to solve the puzzle of how exactly do tornadoes form, grow and die.
Texas, Oklahoma, Kansas, Nebraska, South Dakota, North Dakota, Iowa, Missouri, Arkansas and Louisiana all make up Tornado Alley in the United States.
The Tri-State Tornado that swept through parts of Missouri, Illinois, and Indiana in 1925, was the deadliest tornado in U.S history, killing 695 people and also leaving a horrific path of destruction over 350 km (219 miles) long.