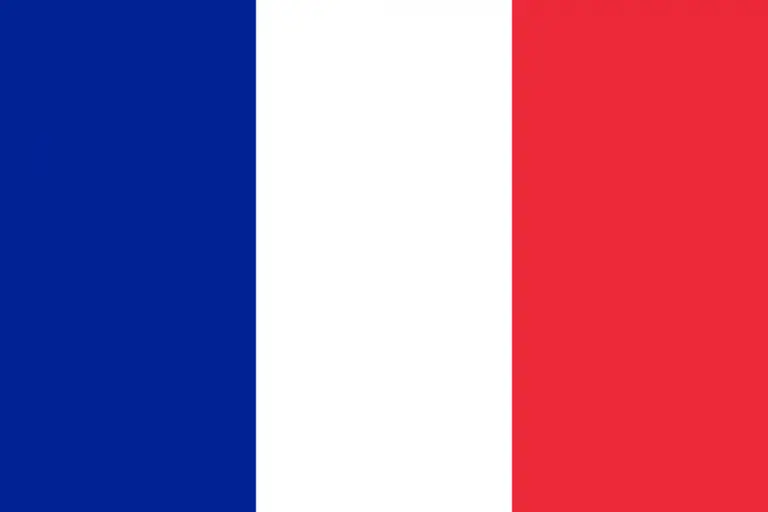 French Guiana is an overseas region and department of France, located on the north Atlantic coast of South America.
French Guiana borders Brazil to the east and south, Suriname to the west, and the Atlantic Ocean to the north.
French Guiana is mostly covered by the mighty Amazon rainforest.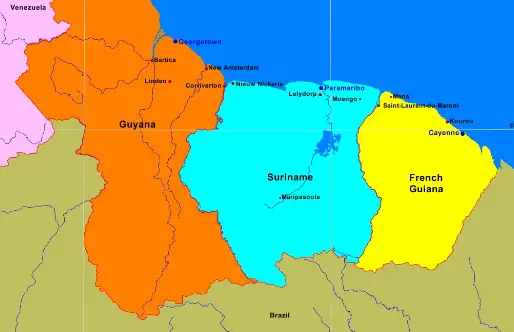 SHORT FACTS ON FRENCH GUIANA !!!
OFFICIAL NAME = TERRITORIAL COLLECTIVITY OF FRANCE

NATIONALITY = FRENCH GUIANESE

HEMISPHERES = NORTHERN AND WESTERN

CONTINENT = SOUTH AMERICA

CAPITAL = CAYENNE

MAJOR CITIES = KOUROU, MATOURY AND CAYENNE

OFFICIAL LANGUAGE = FRENCH

POPULATION = 294,711 (2021)

CURRENCY = EURO

DRIVES ON = RIGHT HAND SIDE OF THE ROAD

CALLING CODE = DIAL 011+594+PHONE NUMBER

TIME ZONE = 3 HOURS BEHIND GMT

CLIMATE = TROPICAL CLIMATE

AREA = 83,534 SQ KM (32,253 SQ MILES)

HIGHEST POINT = BELLEVUE DE I'ININI 815 METERS (2,792 KM)

LOWEST POINT = ATLANTIC OCEAN (0 METERS)

MAIN MOUNTAINS = MONT MACHALOU, PIC COUDREAU AND MONT ST MARCEL

MAIN RIVER = CAMOPI RIVER: 244 KM (152 MILES)

RELIGION = MAINLY ROMAN CATHOLIC

GOVERNMENT = DEMOCRACY

INDEPENDENCE = N/A

POPULAR SPORT = FOOTBALL

MAJOR INDUSTRIES = GOLD, CONSTRUCTION, RUM AND FORESTRY PRODUCTS

NATURAL RESOURCES = BAUXITE, GOLD, PETROLEUM, TIMBER, KAOLIN AND FISH

AGRICULTURE = CORN, RICE, SUGAR, COCOA, VEGETABLES, CATTLE AND PIGS

MAIN EXPORTS = SHRIMP, TIMBER, GOLD, RUM AND CLOTHING

MAIN IMPORTS = MACHINERY, FUEL, CHEMICALS, GRAIN AND PROCESSED MEAT
A BRIEF HISTORY OF FRENCH GUIANA !!!
The original inhabitants of present-day French Guiana were tribal Amerindian peoples, including Arawaks and Caribs.
The first Europeans to explore the Guiana coast was the Spanish in 1496.
In 1604, French explorer Daniel de La Ravardière led an expedition of the region, and by 1643, the French had established a settlement in Cayenne, along with some small-scale plantations.
Then began a wave of settlements by the Dutch, British and the Portuguese, which would lead to numerous changes in control of the region for the next 200 years.
Over time most of the natives had died from diseases the Europeans had brought in to the country with them, mainly from smallpox, measles and the flu, to which they had no immunity.
The settlers than began slave trading, bringing in captured Africans to work on the sugar plantations. By the 1760's, the exporting of sugar, cotton and coffee became highly profitable.
In 1814, the Dutch surrendered their colonies to Great Britain, and the whole area was called British Guiana, however, the French claimed it back in 1817, through the Treaty of Paris. It was re-named French Guiana, and today it still remains a French overseas region.
In 1946, French Guiana officially became an Overseas Department of France.
INTERESTING FACTS !!!
French Guiana is a French province in South America.
French Guiana borders Brazil to the east and south, Suriname to the west, and the Atlantic Ocean to the north.
French Guiana has a coastline that stretches 235 miles (378 km) long.
Several small island are located off the coast of French Guiana, including Devil's Island, and the lles de Connétable Island, which is a bird sanctuary today.
Devil's Island was for over 100 years used as a place for France's criminals. (SEE BELOW)
French Guiana is mostly covered by the mighty Amazon rainforest.
In 2007, the Guyana Amazonian Park was created, linking its protected areas with Brazil. It makes it the world's largest tropical forest at 12 million hectares.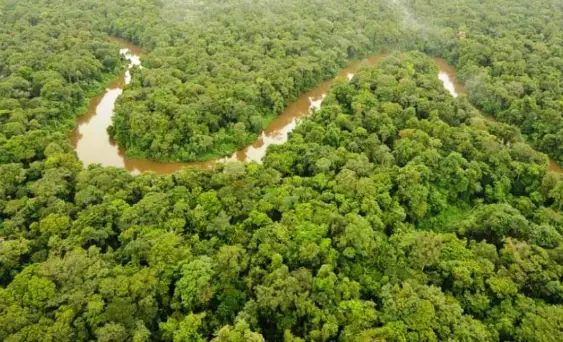 30% of the world's species of plants and animals are thought to be found in the Amazon forest.
The territory of the Amazonian Park of Guyana covers 40% of French Guyana.
French Guiana is divided into two main regions, firstly, the coastal strip where most of the inhabitants live, and secondly, the dense near inaccessible rainforest.
The country enjoys a tropical climate with hot and humid conditions, with little variations in temperatures throughout the year.
Cayenne is the capital and Atlantic Ocean port of French Guiana. It has a population of around 60,000 people.
The "Cayenne pepper" is named after French Guiana's capital "Cayenne."
French Guiana has some of the best beaches in the world for turtle watching. It's a popular laying site for three protected species, the leatherback, the Pacific ridley sea turtle and the green sea turtle.
With jungles and rainforests, Guiana is home to some impressive wildlife, such as the jaguar, giant river otters, sloths, caimans, squirrel monkeys, giant anteaters, iguanas, the cock-of-the-rock, and the tiger-leg monkey frog.
The Oyapock Bridge was completed in 2011, connecting French Guiana to Brazil. Measuring 378 meters, it all came about at a meeting in 1997 with the countries two presidents, Chirac and Cardoso. It was agreed by both Brazil and France that it would be a joint venture.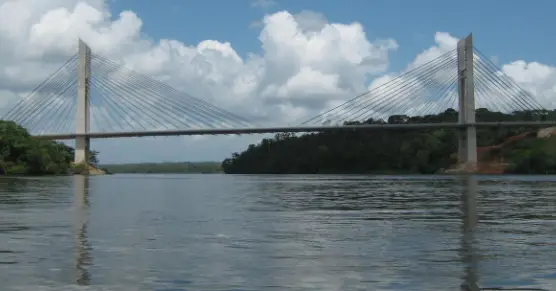 The city of Kourou is home to the Guiana Space Center. Since 1964, the French government have been launching satellites from here, and in 1975, they decided to share it with the European Space Agency, and since then it has been used for launches for the United States, Japan, Canada, India, and Brazil.
French Guiana has a National Holiday for Bastille Day on July 14th every year.
When the French first settled in this region they called it Guiana, which is the French form of an American Indian word that means "land of waters."
The government of French Guiana is a member of the European Union.
The adult literacy rate here is 83%, and the life expectancy is 75.9 years.
Flight times to French Guiana, from London/UK, takes roughly 9 hours and from New York/USA, it would roughly take 14 hours.
DEVIL'S ISLAND !!!

From 1852-1953, an island off the coast of French Guiana called "Devil's Island" was home to 70,000 prisoners. These vicious criminals such as murderers and rapists were sent to this penal colony from mainland France.
The island was roughly 34 acres in area, and 19 meters (63 ft) above sea level. It was a torturous existence for the convicts who were shackled in chains for 24 hours a day in tiny filthy cells.
They were made work 12/14 hours a day, seven days a week. They suffered starvation, reducing them to walking skeletons. It is claimed that 40% of them died in the first year, and only 5000 survived to see their release date.
Many died from either hunger, mistreatment or from diseases. When they died their bodies were put into a wheelbarrow and dumped into the sea for the sharks.
It took two journalists to expose the horrific conditions of the prison, which would eventually lead to its closure. Nowadays, the island is a major tourist attraction. The movie "Papillon" staring Steve McQueen and Dustin Hoffman was based on Devil's Island.