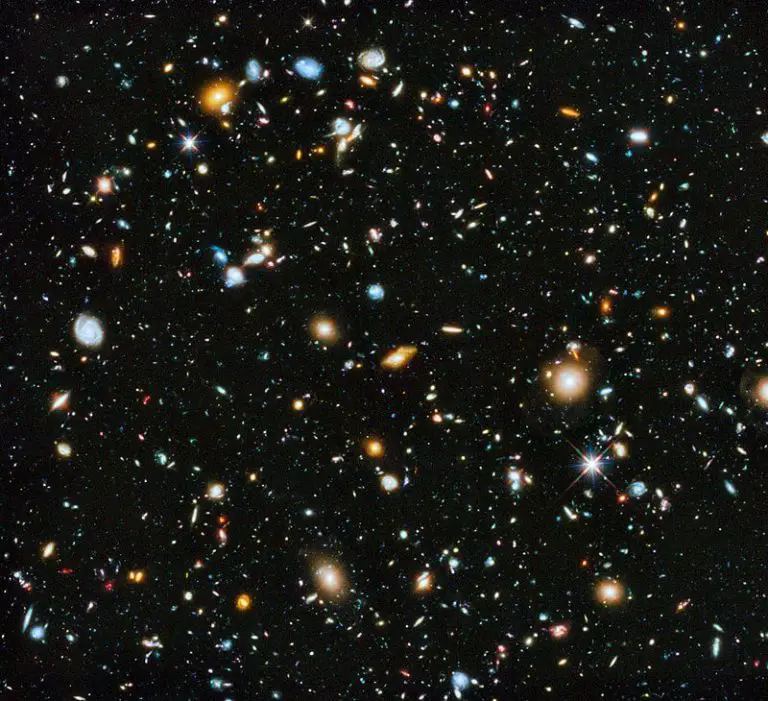 The Universe is hard to imagine how enormous it actually is, because it seems to have no beginning and no end – it is everything that exists which includes the things we cannot even see.
The Universe was formed millions and millions of years before our Solar System was formed.
The Universe comprises of just empty space but there are billions and billions of galaxies floating around in the Universe such as the Milky Way. These galaxies contain millions of stars of all different ages and comprise of special families such as our Solar System.
The universe was formed in a fraction of seconds.
Numerous scientists believe our Universe was born billions of years ago in a event called the Big Bang. They believe the energy released from the Big Bang, created hot materials which later formed all the planets, moons, stars and galaxies in the Universe.
Shortly after the Big Bang when the Universe was formed, everything in it was close together, but as time has passed these have spread further apart which suggests the Universe is getting bigger all the time. Nobody knows or can even guess the size of our Universe.
The Hubble Space Telescope, the most powerful telescope in space was launched in 1990 at the cost of $1.5 billion. After a lot of teething problems, by 1993, the Hubble has taken beautiful and incredible photographs of the Universe. It has led to all kinds of amazing discoveries, such as the age of the Universe, which they reckon is around 13.7 billion years old. It also helped scientists figure out that the expansion of the Universe is speeding up rather than slowing down.
The Hubble Space Telescope was named after American astronomer Edwin Hubble. He is regarded as one of the most important astronomers of all time. He was the person who proved that the Universe is expanding and getting bigger all the time by using a blurry telescope from Earth. Unfortunately he died in 1953 and who knows what he might have discovered if he had of been alive when the Hubble space telescope was launched in 1990.
There are more stars in the Universe then there would be grains of sand on all the beaches on Earth.
The Majority of the Universe is made up of dark matter and dark energy.
Dark matter- Scientists believe around 27% of the Universe is made up of dark matter which gets its name because it cannot be seen with any instrument that we have today.
Dark energy- Scientists believe around 68% of the Universe is made up of dark energy which fills all space. The theory of dark energy helps scientists explain why the Universe is expanding.
There could be an infinite number of Universes out there.