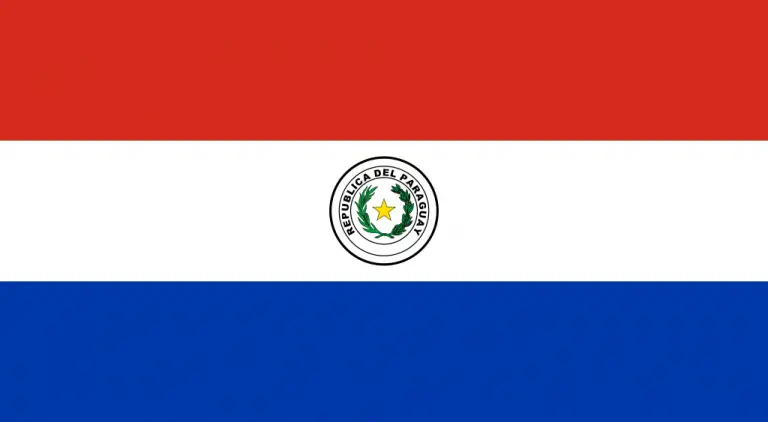 Paraguay is a small landlocked country located in South America. It is bordered by Bolivia to the north, Brazil to the east, and Argentina to the south and southwest.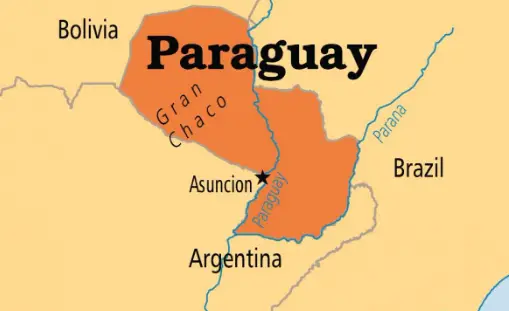 Paraguay is landlocked, however, it has no shortage of water, or strangely enough, beaches. The Paraguay river runs right through the country, plus it has numerous lakes and pristine beaches to accompany them. Paraguayans can also use the Paraguay and Parana rivers to access the Atlantic Ocean.
SHORT FACTS ON PARAGUAY !!!
OFFICIAL NAME = REPUBLIC OF PARAGUAY

NATIONALITY = PARAGUAYAN(S)

HEMISPHERES = SOUTHERN AND WESTERN

CONTINENT = SOUTH AMERICA

CAPITAL = ASUNCION

MAJOR CITIES = SAN LORENZO, CIUDAD DEL ESTE AND ASUNCION

OFFICIAL LANGUAGE = SPANISH (GUARANÍ)

POPULATION = 6,962,235 (2019)

CURRENCY = PARAGUAYAN GUARANI

DRIVES ON = RIGHT HAND SIDE OF THE ROAD

CALLING CODE = DIAL 011+595+PHONE NUMBER

TIME ZONE = 4 HOURS BEHIND GMT

CLIMATE = SUBTROPICAL CLIMATE

AREA = 406,752 SQ KM (157,048 SQ MILES)

HIGHEST POINT = CERRO PERO: 842 METERS (2,762 FEET)

MAJOR MOUNTAINS = CORDILLERA DEL AMAMBAY

MAJOR RIVER = THE PARAGUAY RIVER

RELIGION = MAINLY ROMAN CATHOLICISM

GOVERNMENT = CONSTITUTIONAL REPUBLIC

INDEPENDENCE = 14TH MAY, 1811 (FROM SPAIN)

NATIONAL HOLIDAY = INDEPENDENCE DAY: 14TH & 15TH MAY ( CELEBRATED FOR TWO DAYS )

NATIONAL SYMBOLS = PAMPAS FOX AND COAT OF ARMS

POPULAR SPORTS = FOOTBALL, BASKETBALL AND VOLLEYBALL

MAJOR INDUSTRIES = STEEL, ELECTRIC POWER, SUGAR AND WOOD PRODUCTS

NATURAL RESOURCES = HYDROPOWER, TIMBER, IRON, ORE AND MANGANESE

MAIN EXPORTS = SOYBEANS, COTTON, MEAT, ELECTRICITY, WOOD AND LEATHER

MAIN IMPORTS = VEHICLES, PETROLEUM, TOBACCO AND ELECTRICAL MACHINERY

AGRICULTURE = COTTON, SOYBEANS, MEAT, DAIRY PRODUCTS AND CORN
A BRIEF HISTORY OF PARAGUAY !!!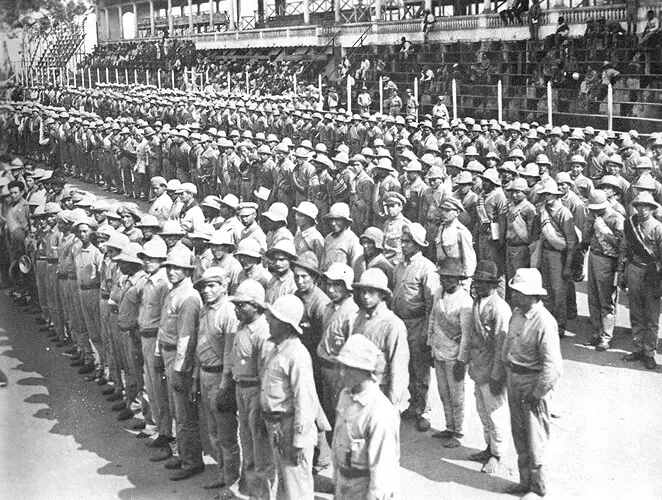 Before the Spanish arrived on the shores of Paraguay, it was inhabited by a South American Indian group called the Guaraní. The Guaraní language is the most common language in Paraguay today, after Spanish.
The Spanish explored Paraguay on two occasions, in 1526, and again in 1529, without establishing a settlement. However on August 15, 1537, Spanish explorer Juan de Salazar founded Asuncion. This region would eventually become the center of a Spanish colonial province.
Asuncion was also the main region of the Jesuit missionary settlements, which lasted here for over 150 years, until the Spanish authorities banished the religious order from the land in 1767.
In 1811, Paraguay revolted against Spanish rule and overthrew the Spanish administration. On May 14th of the same year, the country gained their independence. Turbulent times still lay ahead for Paraguay, with a series of altercations with their neighbors.
Between 1865 and 1870, in a waged war against Uruguay, Brazil, and Argentina, called the "War of Triple Alliance," Paraguay not only lost the war, but more than half of their male population, and substantial parts of their territories to Argentina and Brazil. After this, a period of comparative economic and political stability began.
Next followed the Chaco War (1932-1935) with Bolivia. This time Paraguay won, resulting in gained territory and the fixing of their present day borders.
The country saw 31 presidents come and go in the 20th century, most of them forced out of office. It was one dictator after another running the country.
General Alfredo Stroessner seized power in a coup in 1954, leading to more than 30 years of ruthless dictatorship, until he was forcefully removed from office in 1989.
Since this country gained independence way back in 1811, Paraguay has been through two wars, coup after coup, corruption, fraud, murder, spying and conspiracy, which was mostly committed by people who ran the country.
Thankfully, these days a new generation of Paraguayans is beginning to change politics, and they are out to change the country for the better. It's what the people of the country deserve after what went on before !!!
INTERESTING FACTS ON PARAGUAY !!!
Paraguay is divided into two regions by the Paraguay River, Eastern Paraguay and Western Paraguay.
Paraguay has one of the most indistinguishable populations of any of the South American countries, as most of the inhabitants are almost all Mestizo, who are a mixture of European and Indian ancestry. They're all proud of their Guarani descent and language.
Paraguayans set aside two days to celebrate their independence from Spain, which they won on May 14, 1811, after a bloodless revolution.
The capital city of Paraguay is Asuncion, although its official full name is Nuestra Senora Santa Maria de la Asuncion. It is one of the oldest settlements in South America. It is home to some fascinating museums and extreme architecture.
Asuncion is the capital and largest city of Paraguay, with a population of around 550,000 inhabitants. It's well known for the grand Lopez Palace, which is the official workplace of the President of Paraguay.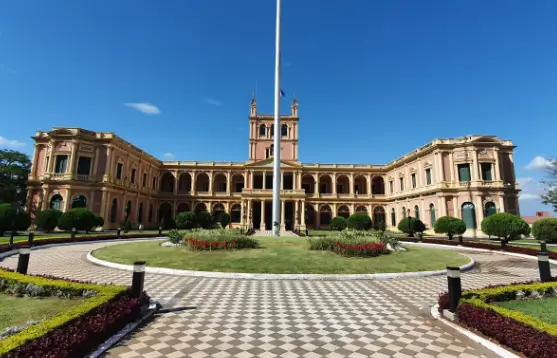 The Paraguay River is the fifth largest river in South America, stretching 1,584 miles (2,550 km ) long. It originates in Brazil and is one of the most important waterways, not only in Paraguay, but in South America.
The Parana River is the second major river in Paraguay. At 2,983 miles (4,800 km), it is second in length only to the Amazon River, among South American rivers.
Most of the people in Paraguay live along the rivers in the southeast, as the rivers and lakes are so useful for navigation and transportation.
Although Paraguay is landlocked, it has a strong strong navy, consisting of several thousand personnel, and around a dozen vessels. It has access to the Atlantic Ocean through the Paraguay-Parana rivers.
Even though the Jesuit mission were removed from the country by the Spanish Crown in 1767, the remains of the Jesuit missions at La Santisima Trinidad de Parana and Jesus de Tavarangue are now World Heritage Sites. Some of these historic sites were used in the Robert De Niro movie, "The Mission."
In the western region of Paraguay, lies an area called the Paraguayan Chaco. This is Paraguay's portion of the Chaco, a South American region that also includes parts of Argentina, Bolivia and Brazil. It is sparsely populated, and contains South America's second largest forest, behind only the Amazon rainforest. It also contains an abundance of wildlife, which are all under threat today, from deforestation, cattle farming and cattle ranching.
Some of Paraguay's native tribes have never made contact with Europeans.
The Iguazu Falls in Paraguay, is one of the most spectacular waterfalls in the world. In terms of width, the Iguazu Falls is four times wider than the Niagara Falls. They are a very popular tourist destination, and you can also enjoy amazing views from the Argentinian or Brazilian sides, as these falls border three countries.
In the swamps here, they have giant waterlily pads floating on them. They can grow up to 16 inches in diameter and are so strong, you an walk across them.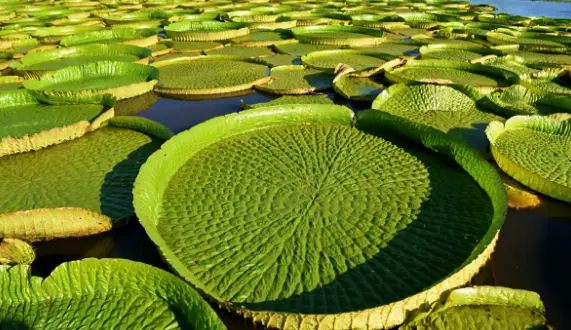 There are several mountain ranges in Paraguay, located in the eastern region of the country. The major ones are the Cordillera del Amambay, the Cordillera de Mbaracayu, and the Cordillera de Caaguazu.
Guarani is the most spoken language in Paraguay, followed by Spanish. They are only one of a few South American countries to retain it's native tongue as an official language.
While the armadillo is the symbol of Paraguayan's wildlife. Here is a list of other animals you will find in Paraguay's grasslands, savannas and rainforests : the jaguar, the wild boar, the capybara, the deer, the anteater, the fox, the brown wolf, the carpincho, the tapir, and the crocodile.
Paraguay is also home to more than 80 species of amphibians, 714 species of birds, and 150 mammal species.
Paraguay for years was the forgotten country in South America. It was neglected for many years by visitors, but nowadays the government and tourist board are trying to raise the international profile of Paraguay, to make it a destination for travelers with a sense of adventure.
Paraguay has a pleasant climate with not to many extremes. It has a rainy season during the summer, from October to April. The coldest month is normally July, with average temperatures of around 17° Celsius ( 62° Fahrenheit), while the warmest month is January, which sees average temperatures close to 30° Celsius (83° Fahrenheit).
More than 500 species of hardwoods can be found in Paraguay's forests, and these have been exploited extensively for furniture. Some of these trees called the "quebracho," contain valuable tannins, used to make leather.
Sitting on the border with Brazil, lies the "Itaipu Dam", on the Parana River. The Dam which produces almost all of Paraguay's electricity is owned by both countries.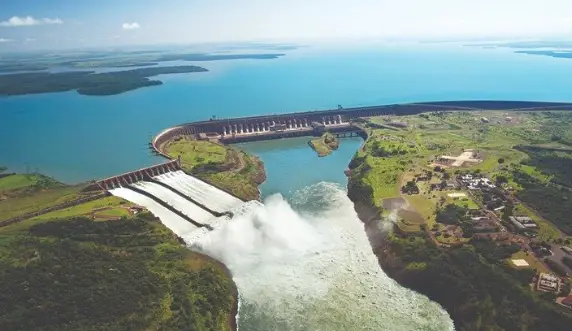 The building of the Itaipu Dam on the border with Brazil, used up as much concrete as one would use in the construction of over 200 football stadiums.
In 1893, a large group of Australians, who was going through a recession at the time, sailed to here and set up a society, called New Australia. While most of them moved away over time to England and Argentina, others remained in Paraguay, where you will find their descendants living today.
There is over 3,400 plant species found here.
Medicinal plants can be found aplenty in Paraguay, and that includes marijuana.
The national food in Paraguay is the "Sopa Paraguaya". Even though it reads, Paraguayan soup, it's actually a spongy cake.
A plant called Calabash in Paraguay, is used to make a tea-like drink called "Mate" (mah tay). It's their national beverage.
The literacy rate in Paraguay is 95%, and people in the country can expect to live 73 years.
Over 20% of the population in Paraguay live below the poverty line.
Paraguay lost about 30% of their country to Argentina and Brazil in the "war of triple alliance", between 1865 to 1870.
Flight times to Paraguay, from London/UK, takes around 15 hours & 15 minutes, and a flight from New York/USA, takes around 9 hours & 50 minutes.