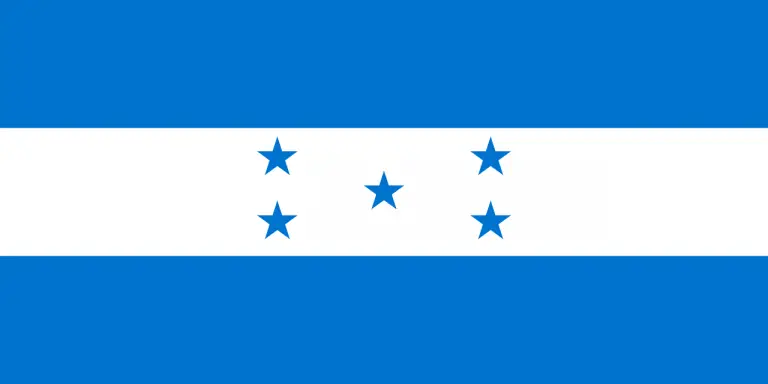 Honduras is located in Central America, between Guatemala, El Salvador, and Nicaragua, on the southernmost edge of the continent of North America.
While Honduras is a land of wondrous beauty, rich with abundant wildlife and breathtaking scenery, it also faces extreme poverty. However, in recent years, they have made huge steps towards ensuring long term growth and security.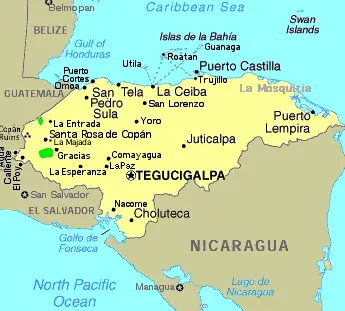 SHORT FACTS ON HONDURAS !!!
OFFICIAL NAME = REPUBLIC OF HONDURAS

NATIONALITY = HONDURAN(S)

CAPITAL = TEGUCIGALPA

CONTINENT = NORTH AMERICA

LANGUAGE = SPANISH (CREOLE ENGLISH)

POPULATION = 9,417,167 MILLION

CURRENCY = HONDURAN LEMPIRA

AREA = 112,492 SQ KM (43,590 SQ MILES)

CLIMATE = TROPICAL (AVERAGE TEMP 16°-20° CELSIUS)

CALLING CODE = DIAL 011+504+PHONE NUMBER

DRIVES ON = RIGHT HAND SIDE OF THE ROAD

HIGHEST POINT = CERRO LAS MINAS: 2,850 METERS (9,350 FEET)

MAIN MOUNTAINS = PICO CONGOLON AND CERRO LAS MINAS

MAIN RIVER = RIVER ULUA

RELIGION = MAINLY CHRISTIANITY

INDEPENDENCE = SEPTEMBER 15th, 1821 (FROM SPAIN)

NATIONAL HOLIDAY = INDEPENDENCE DAY, SEPT 15th

NATIONAL SYMBOL = COAT OF ARMS

GOVERNMENT = DEMOCRATIC CONSTITUTIONAL REPUBLIC

NATIONAL SPORT = FOOTBALL (SOCCER)

AGRICULTURE = BANANAS, COFFEE BEANS, TOBACCO, SUGARCANE AND CORN

MAJOR INDUSTRIES = TEXTILES, CLOTHING, SUGAR, COFFEE AND WOOD PRODUCTS

NATURAL RESOURCES = COPPER, SILVER, GOLD, LEAD,  TIMBER, IRON ORE AND COAL
A BRIEF HISTORY OF HONDURAS !!!
The land we call Honduras today, was inhabited for thousands of years by a variety of indigenous peoples. The greatest and most powerful of these were the Mayans.
Christopher Columbus first sighted Honduras in 1502, and claimed the land for Spain.
Christopher Columbus named the area "Honduras," due to the deep waters off it's coast. The name "Honduras" means "depths" in Spanish.
The Spanish conquest of Honduras began in 1523, and even though the Mayans power had diminished by then, the native population resisted bitterly, however by 1539, the Spanish had taken control, enslaving the natives.
The native Indian population suffered great losses, many dying from hardship, violence, and from diseases brought over by the Europeans, mainly smallpox, to which they had little or no resistance.
African slaves were shipped in to replace them, playing an important role in the mining industry.
Slavery in Honduras was abolished in the early 19th century. All Afro-Hondurans were now considered citizens, and obtained the equal rights like any other citizen.
In 1821, Honduras achieved independence from Spain, along with the rest of the Central American colonies.
After a brief period of rule by Mexico, Honduras joined the United Provinces of Central America in 1823, which also included Costa Rica, El Salvador, Guatemala, and Nicaragua.
After a few years of turmoil, the United Provinces of Central America dissolved, leading to Honduras issuing a second declaration of independence in 1839.
In the city of Copan, you will find many stone carvings and sculptures from the ancient Mayan kingdom. The city dates back between 400 AD and 800 AD. Today, it is a archaeological site that consists of step pyramids, plazas, and palaces.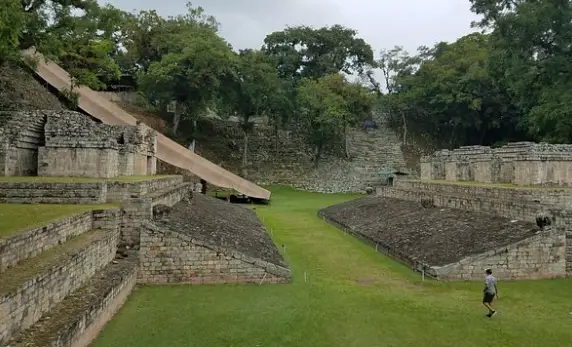 INTERESTING FACTS  !!!
Honduras is the second largest country in Central America, after Nicaragua.
Central America consists of seven countries, Belize, Costa Rica, El Salvador, Guatemala, Honduras, Nicaragua, and Panama.
Honduras is bordered by Guatemala to the west, Nicaragua to the south east, and El Salvador to the south west. It also borders both the North Pacific Ocean and the Caribbean sea.
Because Belize is known as British Honduras, Honduras is commonly known as Spanish Honduras, to stop the confusion.
The National flag consists of stars and stripes. The blue stripes represent the Caribbean Sea and the Pacific Ocean, while the white band stands for patriotism and peace. The five stars represent the five original Central American provinces.
The five original Central American provinces were, El Salvador, Guatemala, Honduras, Nicaragua and Costa Rica.
The terrain in Honduras is mostly made up of forests and mountains.
Honduras was badly damaged by Hurricane Mitch in 1998. There was at least 9,000 fatalities, while it also left up to 1.5 million people homeless. It also caused an estimated $3.8 billion in damages.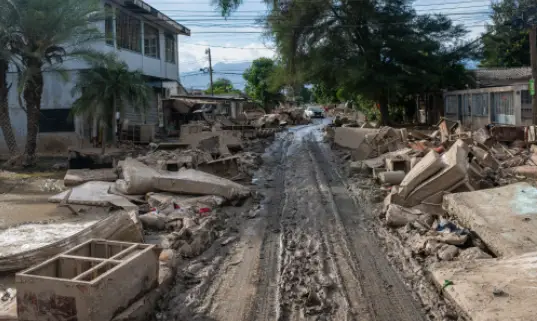 Honduras has the second most coral reefs in the world after Australia.
In the highest mountains of Honduras, you can find cloud forests. They sit in a blanket of thick, moist fog.
There are around 90 frog species that call Honduras their home, and some of these live in the cloud forests.
Tropical rainforests in Honduras are home to over 700 different species of birds, from colorful toucans to the national bird, the scarlet macaw.
The white-tailed deer is the national animal of Honduras.
Honduras grows about 900,000 tonnes of bananas every year. That is around 800 bananas for each Honduran. This is why it has adopted the name of the banana republic.
In the beautiful Bay Islands, off the coast of Honduras, you can find bottlenose dolphins, manta rays, parrot fish, tiny seahorses, and huge whale sharks in it's clear blue waters.

The literacy rate in Honduras is 76%, and life expectancy is 71 years.
Honduras was the first country in the world to ban smoking in your own home, and you must stand at least 2 meters away from non-smokers whilst smoking.
Unfortunately, Honduras has the highest murder rate in the world, and is the poorest country in Central America, this is despite having some of the best beaches, islands, and scuba diving sites in the Western Hemisphere.
The income in Honduras is the lowest of all the countries in North America, leading to human trafficking, kidnapping and prostitution.